Adult Vitamin D Gummy
$24.00 SUBSCRIBE & SAVE—10% off
A more efficient and delicious way to strengthen your immunity in every season, our new gummies give you all the benefits of the sun in a format that's easy, healthy, and fun.
— Guaranteed to raise vitamin D levels in 14 days or your money back†
— Faster and more effective than conventional vitamin D*†
— Supports a healthy immune system*
(180 Gummmies)
(60 Gummies)
Get a free test kit with subscription
The d.velop™ vitamin D test kit contains two tests for measuring your vitamin levels before and after starting d.velop™ ($70 value).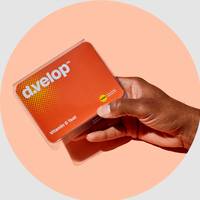 The most effective vitamin D available as a supplement*†
Faster absorbing compared to regular vitamin D*†
What the experts are saying
"Vitamin D is a foundational immune system nutrient. It's important that we assess our supplemental needs as we look to stay healthy year round."
Registered Dietitian,
Chloe Giraldi, MS, RD, LDN
"More than 9 in 10 people don't get enough vitamin D from food alone. That's why we created the most effective vitamin D available as a supplement."
Chief Science Officer,
Nate Matusheski PhD
"With so much misinformation out there, especially online, I think it's invaluable that users have access to an RD to help navigate how to improve their immune health in a way that is tailored specifically to them."
Registered Dietitian,
Laura Ward, MS, RDN, LDN, IBCLC
The science behind d.velop™
The vitamin D used in d.velop™ is a special form, called calcifediol (kal'' sif e dye' ol). That's the form of vitamin D found naturally in your blood. This means your vitamin D levels increase 3x faster than with regular vitamin D3.*† Given the importance of vitamin D for immune health, there are real benefits to optimizing your vitamin D levels quickly!*
Learn More about Calcifediol
You might also like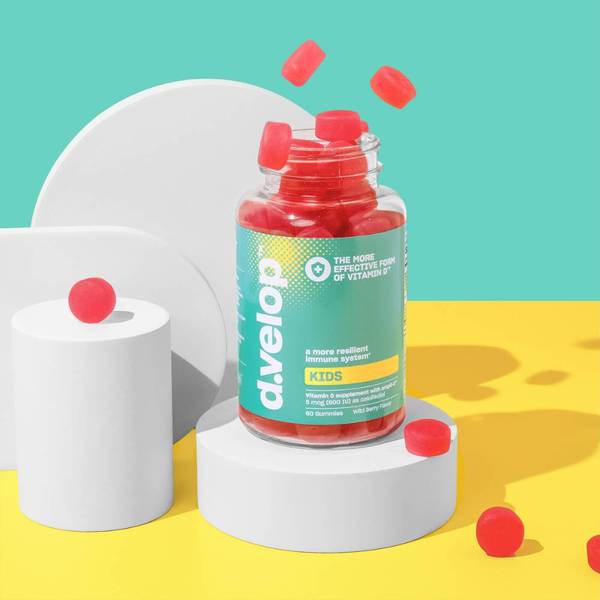 Reach and maintain vitamin D levels faster and more effectively compared to regular vitamin D*†